This sweet recipe always takes us back to sunny Barcelona, ​​where we tasted it for the first time years ago. Crema catalana is a dessert similar to the French crème brûlée, but with a thinner sugar crust and is perfectly flavored with cinnamon and citrus peel. It is typically served in terracotta bowls, but it can be also served in ramekins (crème brûlée bowls) or even in ordinary smaller low glasses.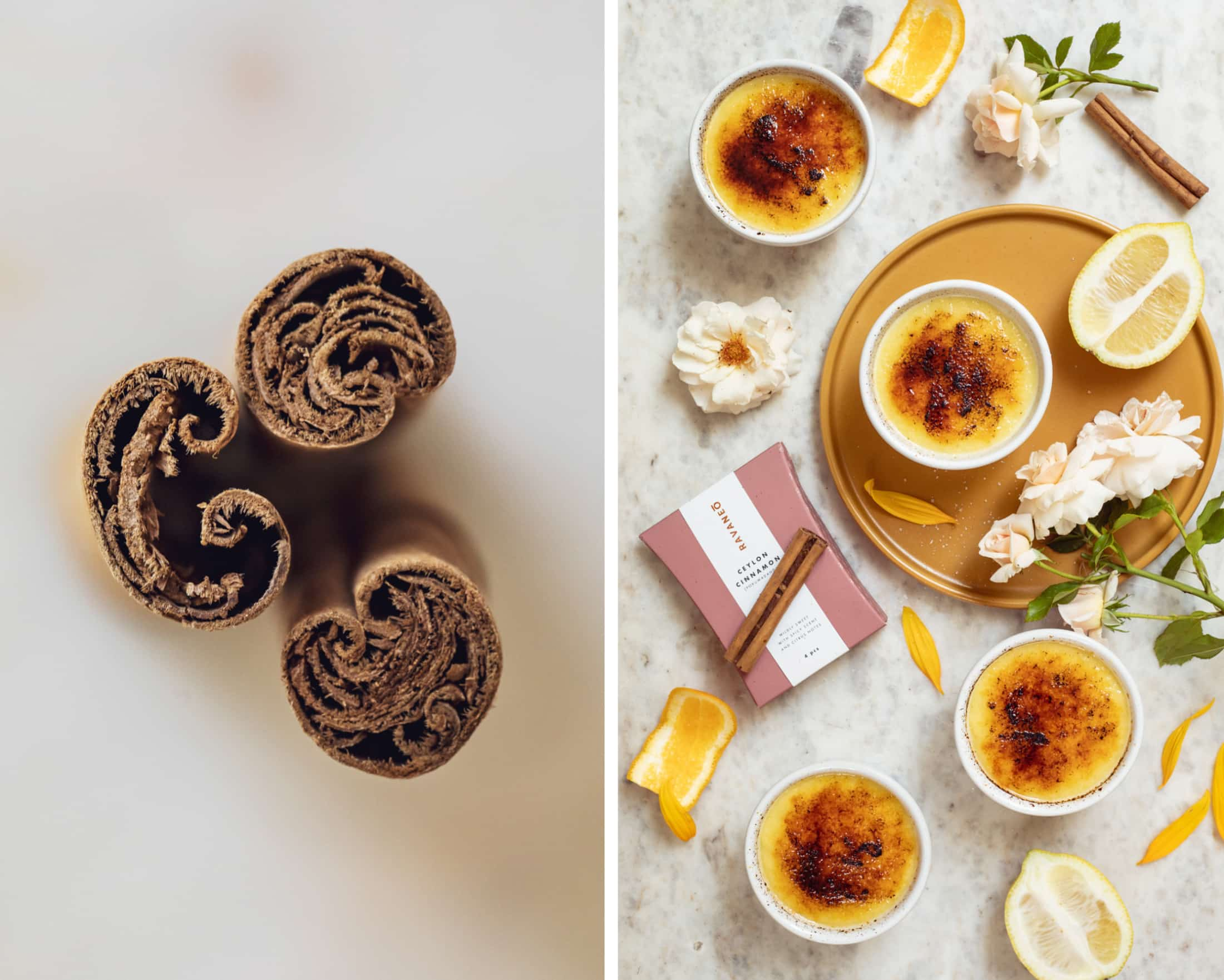 Natalia (@nataliajablonkova), who is the author of this recipe, proves that the preparation of crema catalana isn't as complicated as it might seem at first glance – on the contrary, it's quite simple and fast! We believe that with this recipe and beautiful photos from Natalia we will evoke sweet cravings in you and set the right peaceful holiday mood at the same time.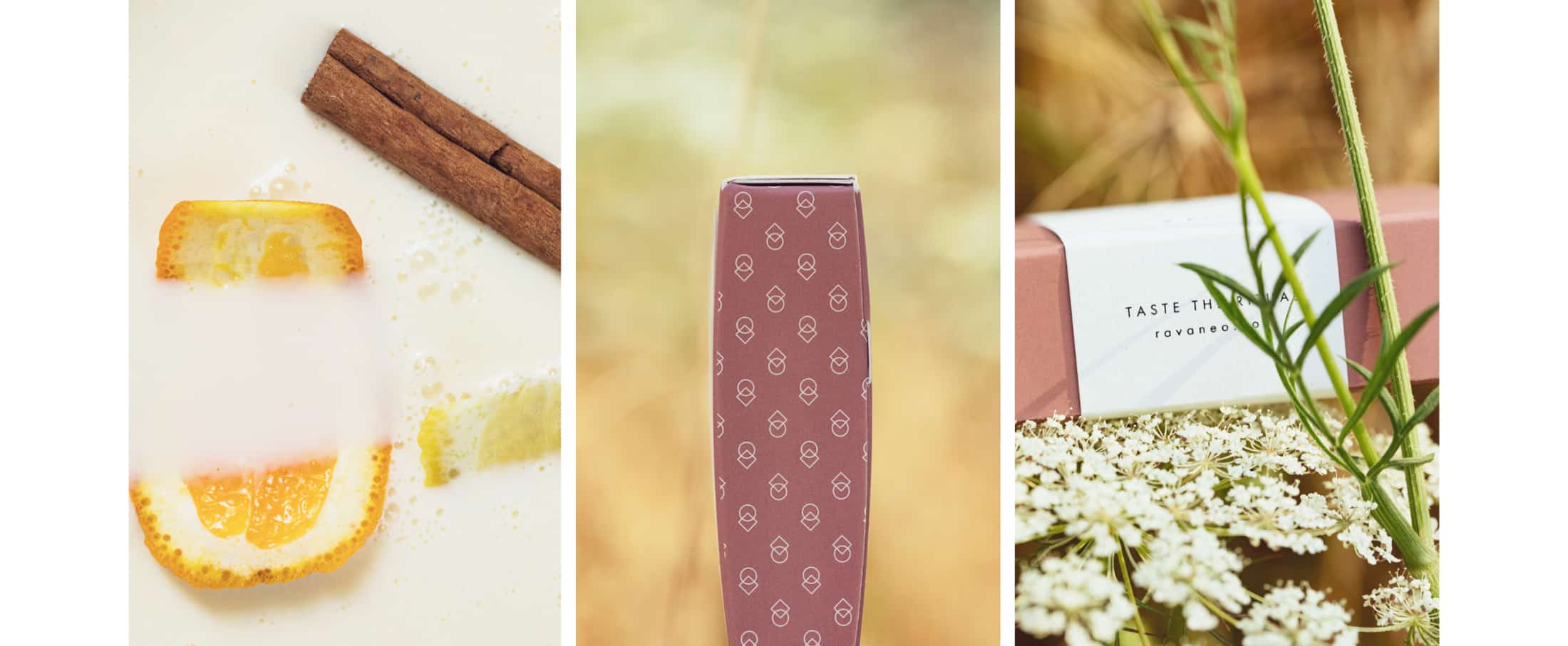 Ingredients:
600 ml whole milk
1/2 vanilla pod
1 quill Ravaneō Ceylon cinnamon
1 piece of lemon peel
1 piece of orange peel
15 g corn starch
5 yolks
100 g granulated sugar
Instructions:
Mix the starch with a little milk and let it soak for a while.
Cook the remaining milk with cinnamon, vanilla, lemon and orange peel in a pot over a medium heat. When the milk reaches the boiling point, strain it and lower the heat.
Whisk the egg yolks with the sugar into a light foam. Add starch and a tablespoon of warm milk to the yolks to adjust temperature of the foam.
Then pour the yolk mixture into the milk while stirring and cook the cream until it thickens.
Divide the thick cream into 4 bowls or ramekins, cover the surface with food foil and let it cool. Best overnight but at least 5 hours.
Before serving, sprinkle each with sugar and burn it with a flaming gun.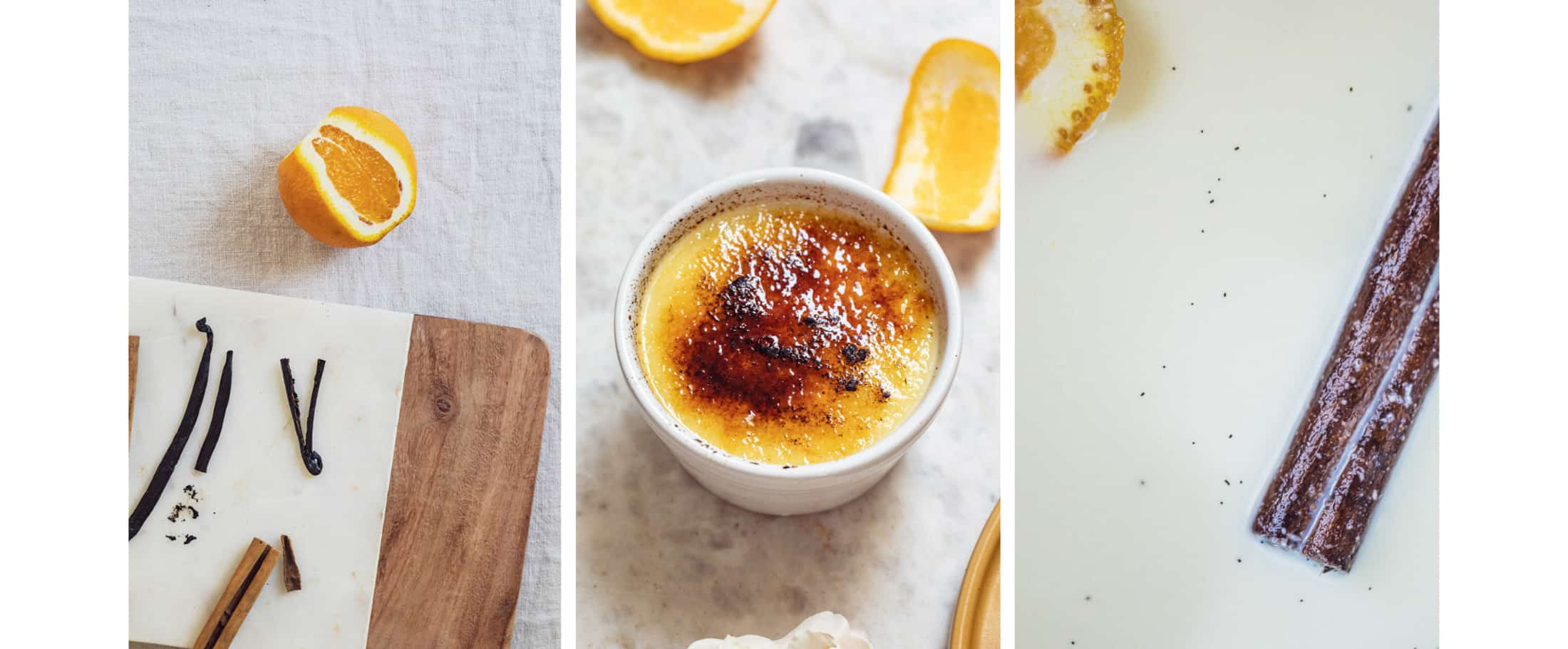 The harmonious connection with Natalia brings us great joy. We share the same passion for details, structures and, above all, nature. You can read more about Natalia on her website and the Vermillon journal.
Thank you for cooking with us and enjoy this amazing summer dessert.