Reward yourself, satisfy your sweet tooth, boost your energy. Just 4 ingredients is all it takes to make these amazing stuffed dates. Preparing them is super easy and quick, and their taste will remind you of Reese's cups.
We recommend eating the dates as a light coffee snack, road trip snack, or a small bite after a workout. You can also try them with a glass of red wine in the evening; you'll find the flavours go perfectly with one another.
Ingredients: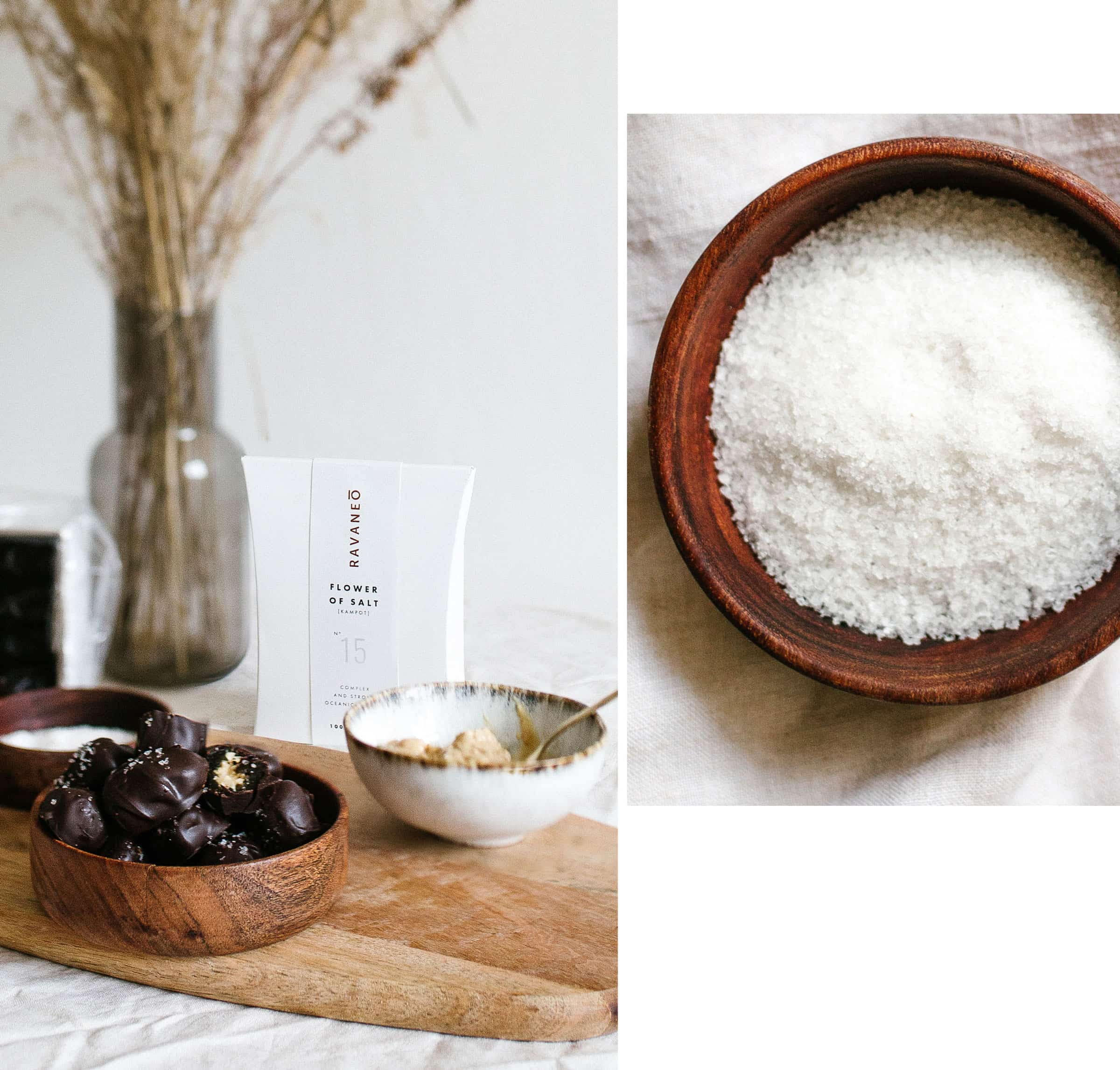 Instructions:
With a sharp knife, pit the dates.
Use teaspoon and fill each date with peanut butter.
Place the dates on a plate and put them in the freezer for 15 minutes. Meanwhile, melt the chocolate (using the water bath).
Remove the dates from the freezer. Dip and cover the dates in melted chocolate and move them to a tray lined with a baking sheet.
Wait one minute (depending on how fast the chocolate sets), then sprinkle the top of each date with a pinch of flower of salt.
Before eating the dates, keep them for at least one hour in the refrigerator (ideally overnight).
Our tip for finding quality fresh Medjool dates: We recommend buying the dates in food stores with a Middle Eastern assortment. The dates from these stores are fresh and more flavourful in comparison with those from supermarkets. However, this recipe tastes great even with ordinary dates.