We've compiled a refreshing summer recipe for you: Ice cream prepared with forest fruits and curd, made special with our spices. Preparing the dessert is quick and easy, it only takes about half an hour (including the time it takes to prepare the salted caramel). However, the ice cream will take about 4-5 hours to properly freeze.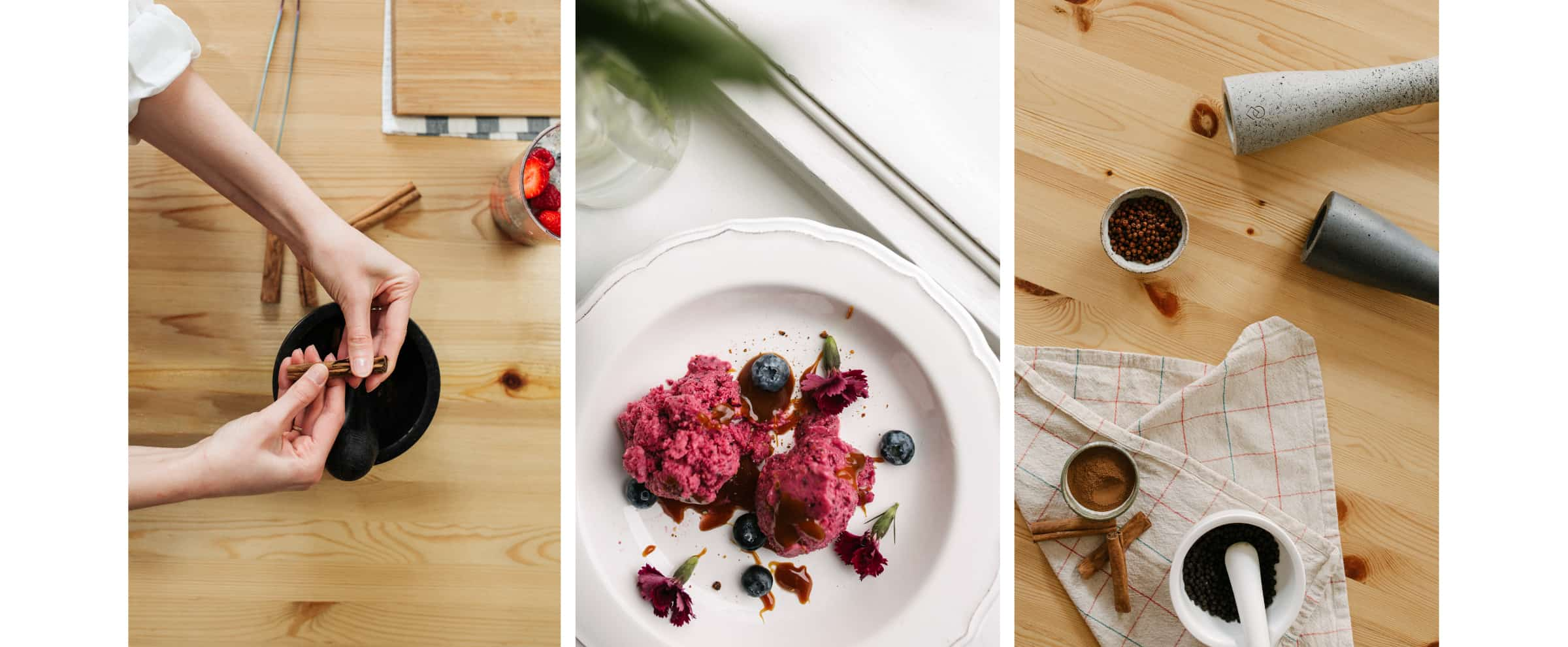 Ingredients (2 helpings):
Ice cream:
300 g mix of strawberries, raspberries, blueberries (either frozen or fresh fruit may be used — for fresh fruit, expect a longer freezing time)
100 g defatted curd
2-3 tbsp. sugar/honey
2 tsp. freshly ground Ravaneō N°22 Ceylon Cinnamon
juice from ½ of lemon
Salted caramel:
For serving:
several peppercorns

Ravaneō N°02 Red Kampot Pepper

crushed in a mortar or coarsely ground in a pepper mill
handful of fresh berries (strawberries/raspberries/blueberries)
edible flowers as a garnish
Ice cream – directions: 
Mix together the fruits and sugar/honey in a food processor or blender. Process until the mixture is smooth. Add lemon juice and curd, then thoroughly mix everything together. Lastly, stir in the freshly ground Ceylon cinnamon.
Pour the mixture into a suitable jar and let it harden in the freezer.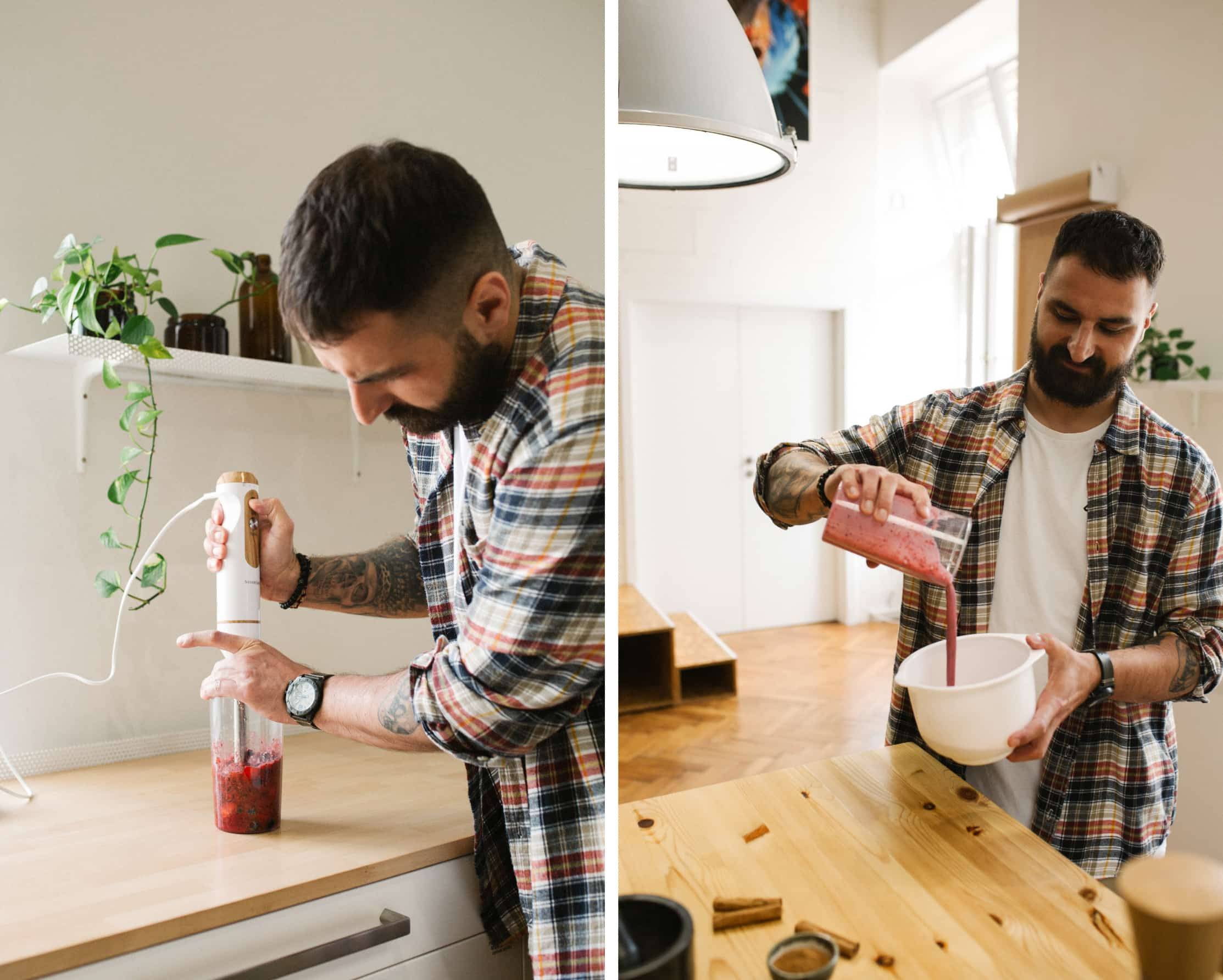 Salted caramel – directions: 
Pour the sugar into a saucepan with a lightly coloured bottom (this will help you see the caramel darkening) and simmer over medium heat, continuously stirring throughout. Be sure not to burn the caramel.
Add diced butter to the perfectly dissolved sugar. Stir until the mixture is completely smooth (this will take a few minutes).
Then slowly pour in the cream, and stir. Once the cream is mixed with the caramel, you can remove the saucepan from the heat and stir in the coarse sea salt.
Let the salted caramel cool. Finally, pour it into a glass jar and refrigerate (for up to 2 months).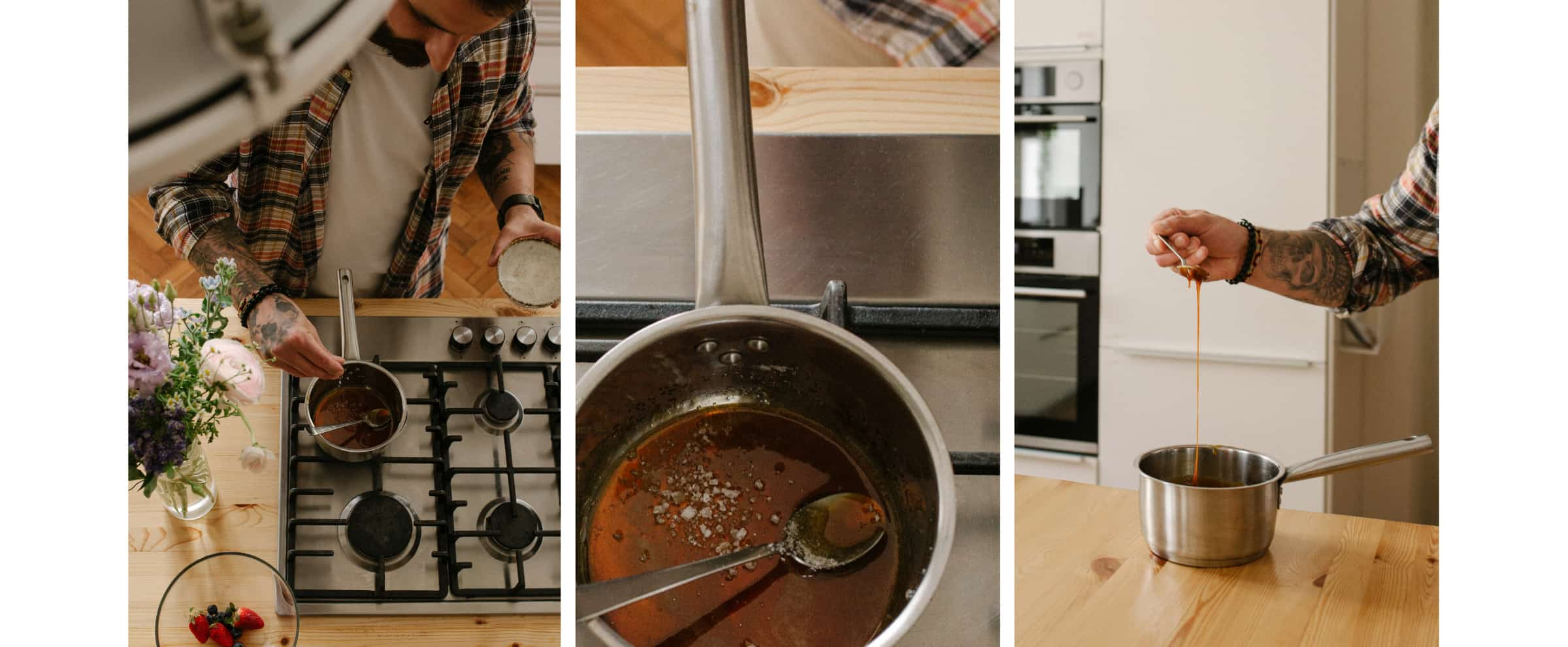 Our serving tip: After four to five hours in the freezer, take the ice cream out and form scoops. Serve the scoops on a plate sprinkled with the salted caramel. Finally, add the crushed red Kampot Pepper, drizzle the ice cream with the salted caramel, add some fresh berries, and garnish the plate with the edible flowers.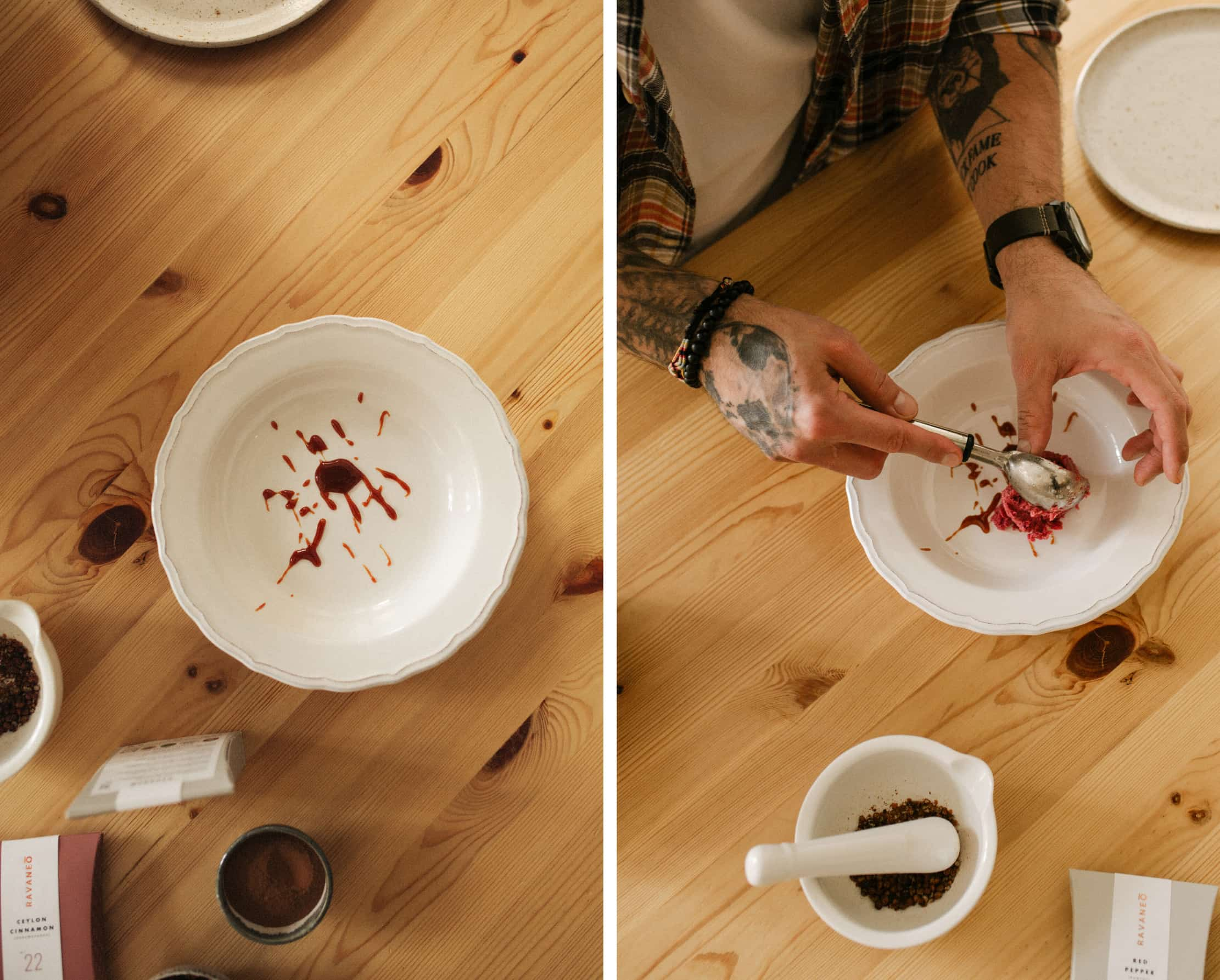 And here it is — your incredibly refreshing, tasteful, and visually flawless dessert is ready. We wish you a pleasant meal and a beautiful summer!
This recipe was created in collaboration with chef Roman Kintler (@romankintler).
***Now you can take advantage of a 15% discount on our e-shop, just enter the code SUMMER15 during checkout. The promotion applies to all products and is valid until July 15, 2021.